Tuesday, June 18, 2019 - 10:18
The library now has passes for free or reduced admission to local museums. UMMS students, staff, faculty, and residents can check out a pass with their library barcode. Passes are now available to: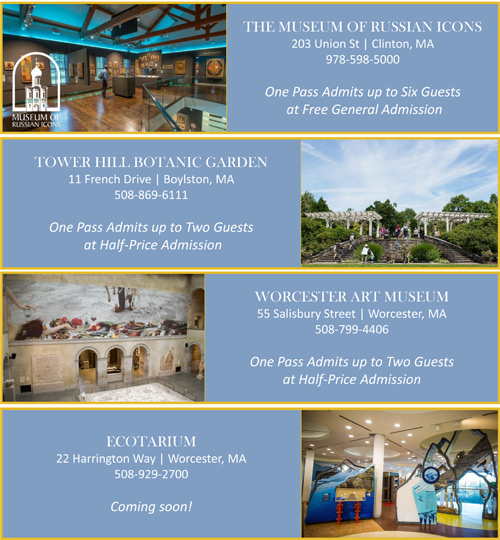 The Museum of Russian Icons (Clinton, MA)
Tower Hill Botanic Garden (Boylston, MA)
Worcester Art Museum (Worcester, MA)
Coming soon: Ecotarium (Worcester, MA)
The passes are available from the library on a first-come, first-served basis.