Friday, November 15, 2019 - 09:35
Join us at the Lamar Soutter Library on Wednesday, November 20. We are hosting a live Wikipedia Edit-a-thon in conjunction with the National Network of Libraries of Medicine's online #citeNLM event. Stop by the library computer room between 11:00 AM-1:00 PM for editing and treats. Learn how to set up a Wikipedia account, and learn how to add citations with credible sources to Wikipedia articles that need them. The best part?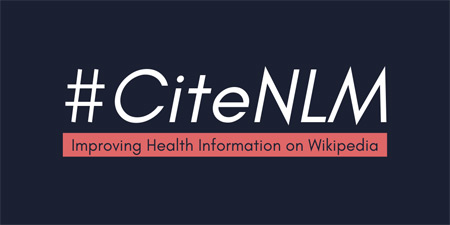 If you can't make it in person, you can join in from anywhere! Simply sign-up on the LSL virtual edit-a-thon dashboard and start editing Wikipedia from home, school, work, or wherever you may be.